Comprehensive & Compassionate Dental Care
Expect Only the Best
Because You Deserve It
At Region Dental, Dr. Daniel Berquist and Dr. Joseph Ornelas are dedicated to providing our nearby patients with an unparalleled experience that redefines expectations. We're fully committed to offering dental care that is both high in quality and customer service, and when you're here, we're 100% focused on you. Say goodbye to long wait times and feeling like you're on a conveyor belt once you do get in the chair… your time here is reserved, and it is our goal to make you feel comfortable and satisfied every step of the way, whether you are coming in for a routine cleaning, dental implants, or emergency dentistry.
Patients Love Our Personalized Care
"Both Dr. Berquist and Dr. Ornelas are such great dentists. I've never been so amazed at a medical practitioner's attentiveness and desire to go above and beyond. They really take next level service to the next level! When I'm here, I feel like I'm all that's on their attention, and their quality of work is second to none. People compliment my smile all the time, and the confidence boost has really helped me both personally and professionally." Vicky L. Pinola, IN
"What can I say… 5-star experience all the way. I like how nice and friendly they are. What a novel concept for a dental office! Sadly, it's not the norm but it is here. Hands down, most friendly and customer service oriented dental office I've ever been do, and I've been to a lot. Thanks so much for also being so sweet to my daughter when she was having a tough time. You guys rock!" Brittany C. Door Village, IN
"Excellent dental office and staff. Both dentists are really nice guys and you can tell they like what they do. I feel very refreshed and energized when leaving here, and it has a lot to do with the level of service. I've recommended these guys to several friends and family members and they all feel the same." Mark D. Salem Heights, IN
Family-Friendly Care
that Exceeds Expectations
Finding a dentist near you that can treat you and the entire family can be a challenge. You want someone that is calm, patient and friendly — and additionally offers enough services to save you time and make the stop worth it. At Region Dental, our compassionate dentists and caring team provide a full umbrella of preventive services to meet your every need. From routine check-ups to more advanced periodontal treatments, our family-friendly care is a definite crowd pleaser.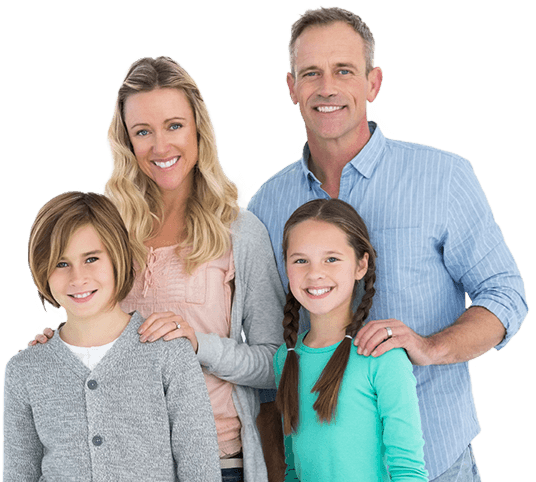 Affordable Financing for Everyone

CareCredit offers flexible financing with 0% interest and low monthly payments that fit your budget.
Apply Today
Restore Function
and Renew Aesthetics
Your smile speaks volumes – make sure it's telling the right story by keeping it healthy, functional and beautiful. At Region Dental, we offer a wide variety of restorative dental options to bring function back into your bite, as well as an array of cosmetic dentistry procedures to give you the smile of your dreams. From custom-made dentures and beautiful veneers to teeth whitening, we're ready to makeover your smile and restore your self-confidence!
Excellent Dentistry, Affordable Prices
Our team doesn't want your stress-free, enjoyable experience at our practice to stop once it comes time to pay. That's why we are proud to offer multiple ways to save! To start, we welcome dental insurance plans and are even in-network with Delta Dental. Uninsured? We happily accept CareCredit financing, which is easy to apply for and breaks down the cost of your treatment into manageable chunks.
Finding Our Dental Office Near You
Looking for a skilled sedation dentist close by? Interested in implant dentures to restore your smile? Maybe it's simply time for your six-month checkup and cleaning. Whatever your smile-related needs are, we encourage you to visit our office at 1702 A St in La Porte. We aren't far from Indiana Ave., near Kesling Park walking trail and Kesling Intermediate School. If you have any trouble finding us, don't hesitate to get in touch!