Best Dentist -- La Porte, IN
Learn about the Dentist La Porte Loves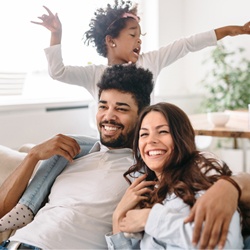 Just about everyone wants the best for themselves and their family -- including when it comes to their dental care. If you are not visiting the favorite family dentist in La Porte, it's time for you to find out why your neighbors love the team here at Region Dental.
Dental Practice Focus
Region Dental is a family dentistry practice with a wide variety of dental services. A family dentist is someone who is prepared to meet the dental needs of patients of all ages and stages of life. From first checkups and cleanings all the way to expert restorative dentistry solutions or cosmetic services like porcelain veneers, this team is the source of exceptional comprehensive and compassionate dental care for La Porte.
About the Dentist and Dental Team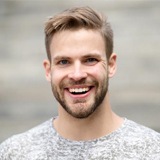 Two heads are better than one -- and that's what you get at Region Dental.
Originally from Crown Point, Dr. Daniel J. Berquist has been practicing dentistry since 2013. He attended Olivet Nazarene University and Indiana University's Dental School. Today, Dr. Berquist is committed to offering gentle, compassionate dental services for his patients. He is joined by Dr. Joseph Ornelas, who also studied at the Dental School of Indiana University. Dr. Ornelas began practicing in 2013 and enjoys helping his patients reach their oral health goals, and providing education that allows them to maintain their healthiest smiles.
Dr. Berquist and Dr. Ornelas are supported by a team of professional, highly educated dental assistants, hygienists, and other dental experts!
Available Dental Services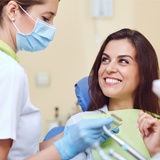 You and your loved ones can count on the following dental treatments from Dr. Berquist and Dr. Ornelas:
Preventive dentistry: Services that work to help you avoid oral health issues like tooth decay, gum disease, and others.
Restorative dentistry: Treatments that help you overcome dental injuries and decay, like root canal therapy, fillings, and more.
Cosmetic dentistry: Once you have achieved a healthy smile, cosmetic services can help you reveal a truly gorgeous grin.
Emergency dentistry: No one expects to have a dental emergency -- but knowing you can turn to us for prompt treatment is crucial if one happens to you.
Sedation dentistry: Need a little help relaxing in the dental chair? Sedation dentistry services can help you do just that.
When it's time to visit the best dentist in La Porte, it's time to schedule an appointment with Region Dental! We are open early and late -- and we are always accepting new patients. We invite you to contact us today.