November 29, 2016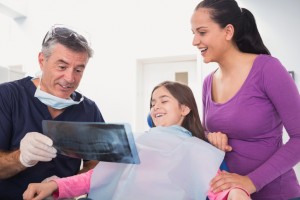 Region Dental is proud to be an in-network Delta Dental dentist near La Porte to provide affordable dental care to local families. We are dedicated to serving patients of all ages for comprehensive dental care through all stages of life. As a family practice, we work with your dental insurance company to help maximize the value of your plan. By doing so, your family will receive the dental care they deserve while keeping out-of-pocket costs to a minimum while receiving the services you need.

Your Delta Dental Dentist
As a La Porte Delta dentist, we work with your insurance company to provide you with extensive cost controls to pay less out-of-pocket. As an in-network dentist, we make the entire process simpler while providing you access to quality dental care. With more than 74 million people in the United States holding dental coverage with Delta Dental, we join an extensive network to provide your family with all the services needed to maintain healthy, beautiful smiles.
Family and Preventive Dentistry
As an in-network dentist, we provide preventive services for the entire family. Your dental policy will cover two routine appointments each year for preventive and diagnostic treatments. As a result, you will pay little to no out-of-pocket costs for routine dental cleanings and checkups. In addition, we offer the preventive treatments, like dental sealants and fluoride treatments to keep your family's smiles strong and healthy.
Cosmetic Dentistry
Very few people are born with a flawless smile. Since your smile plays a large role in your confidence, we provide cosmetic dentistry to enhance the beauty of your smile. We offer professional teeth whitening and porcelain veneers to promote a confident, attractive smile.
Restorative Dentistry
Despite the best preventive care and oral hygiene habits, your smile can become damaged. If damage to your teeth occurs, we offer restorative services to restore the healthy, function, and beauty of the teeth. Your dental insurance will cover a portion of common procedures, like dental implants and root canal therapy to maintain a healthy smile.
Emergency Dentistry
As a family dentist, we are always here for your family, even in times of emergency. We offer the emergency care your family needs. No matter if a tooth has been knocked out, a dental abscess has developed, or a dental crown as fallen off, we will quickly repair the damage to restore your oral health.
Specialty Services
We strive to provide the families under our care with complete services, which is why we offer certain areas of specialty. If you suffer from sleep apnea, we have the oral appliances needed to help you sleep soundly while protecting your health. We even offer treatment for TMJ to improve your quality of life.
Your Delta Dental Dentist
Region Dental is your in-network dentist for Delta Dental for affordable dental care. We work with your insurance company to file claims for reimbursement to keep dental costs to a minimum. If you need dental care, contact our office to schedule an appointment.
No Comments »
No comments yet.
RSS feed for comments on this post.
Leave a comment