December 9, 2016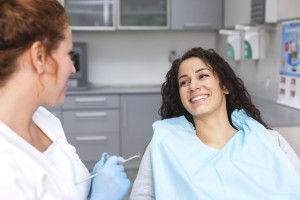 Are you looking for a great La Porte dentist? Look no further. Region Dental is currently accepting new patients. Now, you can benefit from comprehensive and compassionate dental care by a team of dentists who are committed to providing high-quality dental services. As a family dentist in La Porte, we offer complete dental care through all stages of life. Our ideally located dental office provides the convenience you need to maintain your oral health with early morning and late evening appointments. At Region Dental, we believe our patients deserve the best when it comes to oral health.

Complete Dental Care
We have been providing the families of La Porte with exceptional dental care for decades through our comprehensive services. We offer the preventive care your family needs to protect your teeth and gums from damage with regular checkups and cleanings. We will closely monitor the health and development of the teeth to predict any concerns for early intervention. With preventive treatments, like dental sealants, we will stop damage from occurring before it even starts.
To ensure your smile stays as healthy and functional as possible, we provide complete restorative dentistry. We provide the prompt treatments needed to restore the health and function of your teeth while keeping aesthetics in mind. No matter if you need a dental filling or root canal, we offer complete restorative dentistry in our office. We even offer tooth extractions and multiple options to replace missing teeth, such as dental implants.
We know the appearance of your smile is important to your confidence and how others view you. We offer an array of cosmetic dental procedures to ensure your smile looks its very best. For those who want drastic results, we provide noninvasive porcelain veneers to enhance the beauty of your teeth. However, if you only need minor flaws fixed, we have the solutions you need with metal-free restorations and direct bonding.
To ensure all needs are met, we also offer special advanced services, including sedation dentistry. We understand that not everyone is comfortable visiting the dentist. To help you overcome your fears and to make dental care more comfortable, we offer safe and effective sedation. With nitrous oxide, your dental fears will fade away as you sit back and relax comfortably.
We believe that a dentist should always be there for their patients, even during times of emergency. Region Dental offers emergency dental services to help you during the hard times. No matter if you have had a tooth knocked out or are having a severe toothache, we are here for you.
Benefit from the Best
We know choosing a new dentist is a big decision. We are here to help make the choice a bit easier as the area's most trusted family dentist. If you are ready to benefit from the dental care you deserve, it is time to call Region Dental to schedule your appointment. We are proud to accept new patients and will work with your insurance company to keep care affordable.
No Comments »
No comments yet.
RSS feed for comments on this post.
Leave a comment